---
Supply Chain: Responsible Targets 2022
Let's start by technically defining what a supply chain is: "it is the set of activities, facilities and means of distribution necessary to carry out the entire sales process of a product" according to Economipedia.
In other words: the supply chain a is mix of different activities within an organization in order to convert raw materials or component parts all the way to finished products and/or services.
This ranges from the process of raw material selection, its processing to transform it, the actual manufacturing of the product, its transportation and distribution to delivery to the consumer or final destination.
In other words, a supply chain is a strategy and logistics procedure in which all the necessary and indispensable operations are involved, with the sole and special objective that a product or merchandise reaches the final customer in a timely manner and in optimal conditions.
Objectives of a supply chain
The main and specific objective of the supply chain is and will always be to satisfy the consumer's requirements. The final customer is the goal of this process, for which we must:
Deliver goods and services in a timely manner or that the product arrives on time to the customer.
Optimize delivery and distribution time.
Avoid losses.
Maintain and manage a real inventory.
Design communication and coordination channels adjusted to the particular needs of the company.
Be prepared to cover and adapt to market, supply and demand unforeseen events.
Undoubtedly, we are being protagonists of the e-commerce boom as a consequence of the COVID pandemic, as of March 2020, which has meant an accelerated revolution in the business world.
The increase in demand for online products has triggered the growth of companies engaged in eCommerce, because it demands a timely and quality response. This can only be achieved with the implementation of an adequate and efficient supply chain, in order to provide goods and services in a responsible and ethical manner.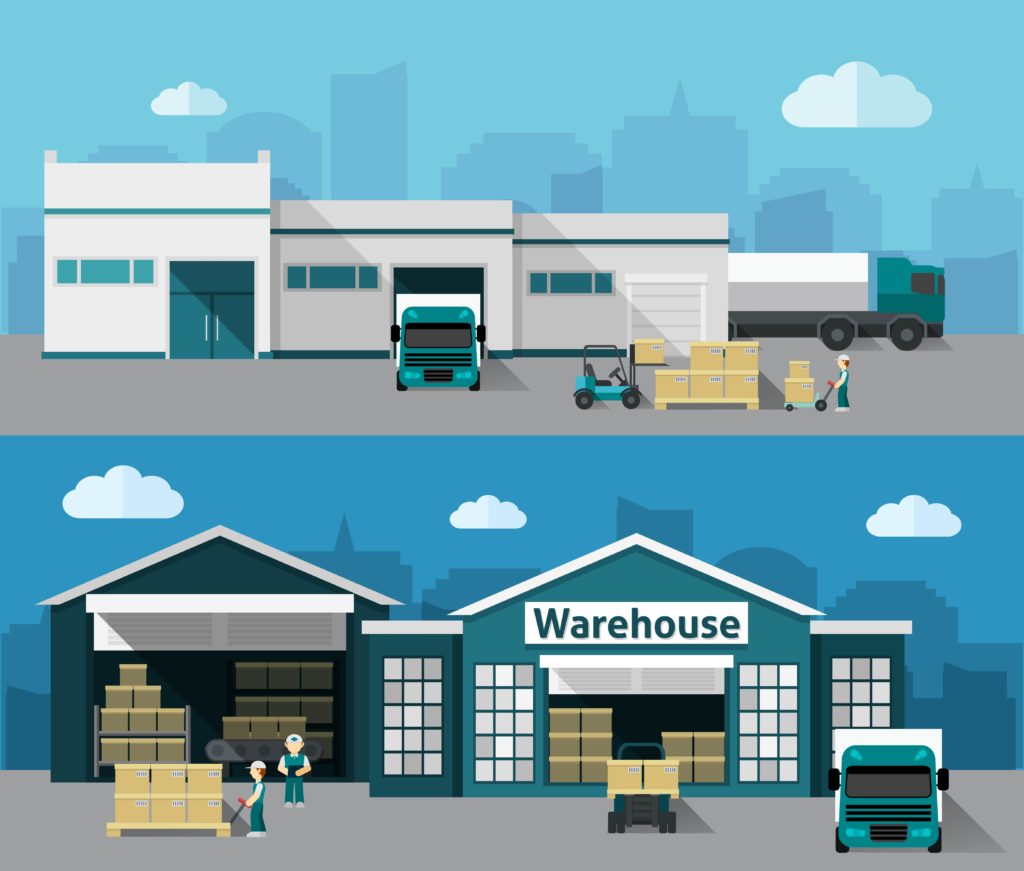 In order to optimize logistics, we must take real responsibility for reducing our carbon footprint. By specifying the type of building materials and systems we use in our warehouses, we can contribute to improving the efficiency of our buildings, with zero carbon emissions.
We can also encourage local production and development, and analyze endemic supply chains and their impact on the health and well-being of the communities they serve. Based on these analyses, we can suggest that in order to improve the supply chain during the year 2022, we should aim to achieve the following:
Innovation: very important the role that the logistics sector plays in the development of a lower carbon economy. Providing innovative and sustainable solutions in the design of buildings, this is the great challenge, to construct buildings that allow optimizing resources by reducing operating costs, improving their construction materials, lighting, etc.
Sustainable mobility: the ideal is to complement the construction of sustainable buildings with the incorporation of charging points for electric vehicles and the use of public transportation.
Friendly and healthy workspaces: a friendly workspace is one that provides the worker with a comfortable, well-lit place, with the guarantee of clean air and good quality, motivating and healthy. At the same time, they contribute to maximize the productivity of those who use the space.
Commitment to the environment: the best way to establish close and successful working relationships is to develop a sense of belonging. If the workplace environment becomes part of your work, the positive impact will be great. Increasingly, the use of recreational areas, the creation of native gardens and the opportunity to share spaces, promotes well-being and social relationships. This will result in the development of social awareness.
You can request a custom quote for your company
Are you looking for a
specific topic?
Comments (0)
There are no comments yet. Be the first!
Leave a comment
Latest News
The current day-to-day news about the logistics world with our articles.
3 ways a TMS can improve the Supply Chain
Having a reliable software solution nowadays for your transportation management is a must; it is a necessity. Even if many users underestimate the importance of a TMS for their business. A Transportation Management System is an irreplaceable tool that, under the pressure of the pandemic crisis, has been able to reduce the transportation spending in […]
Supply Chain: Responsible Targets 2022
Let's start by technically defining what a supply chain is: "it is the set of activities, facilities and means of distribution necessary to carry out the entire sales process of a product" according to Economipedia. In other words: the supply chain a is mix of different activities within an organization in order to convert raw […]
PDA: Personal Digital Assistant and Logistics
Logistics is the fundamental piece in the production and supply chain of a company. For this reason, companies must make use of a very specific and well-designed logistics, which allows them not only to produce, but to distribute and have available to their customers, their product in a timely and quality manner. It is here […]
Logistics Management and its importance
By definition, logistics is a set of methods and procedures necessary and designed to achieve the organization of a company, logistics management, in order to carry out its goals or objectives. We can say that logistics management is a fundamental part to achieve efficiency in the supply of products or merchandise, from its point of […]
Reverse logistics: recycling and sustainable packaging
Industries, nowadays, generate more than 30 tons of waste every year in Spain, according to the National Institute of Statistics (INE). Individuals generate more than 20 tons in the same period of time. This is where reverse logistics comes into play. Reverse logistics is that which facilitates the creation of waste collection channels. These channels […]
Intermodal transport and multimodal transport: differences
In logistics, transport is characterised by the use of different means to send goods. Whether by sea, air or land, it all depends on the type of cargo. Below we explain the differences between intermodal transport and multimodal transport to find out how each of them can help us when transporting our goods. Knowing how […]
Software and new technology in logistics
Today, the environment in which we live is characterised by external competitiveness. From the simplest operation to the approach of strategies within the company, such as suppliers and customers. This means that the development of technology in software has been a fundamental key to be able to optimise these operations and promote automation and new […]
Military logistics: what is it and how does it work?
Military logistics has been part of the history of mankind and has evolved to become a science of application to different processes of the Operational Forces. Many of its theories and applications have been efficiently put into practice in the business world. In this article we will talk about the logistics cycle, the principles of […]
Slotting: warehouse productivity
Slotting is the process of determining the best location of goods within the warehouse. This improves the warehouse productivity. A good slotting strategy is necessary to ensure the efficient installation of goods. For example, decreasing delivery times or more expensive warehouses mean that companies have to optimize the performance of their storage space to remain […]
Freight broker agent: meaning
When it comes to carry freight, there are so many things that could go wrong: delays, damage, miscommunication…A freight broker is the one that facilitates the communication between carriers and shippers, in order for the freight or cargo to arrive safely and on time to its destination. What is a freight broker responsable for? A […]
3 ways a TMS can improve the Supply Chain
Having a reliable software solution nowadays for your transportation management is a must; it is a necessity. Even if many users underestimate the importance of a TMS for their business. A Transportation Management System is an irreplaceable tool that, under the pressure of the pandemic crisis, has been able to reduce the transportation spending in […]
Supply Chain: Responsible Targets 2022
Let's start by technically defining what a supply chain is: "it is the set of activities, facilities and means of distribution necessary to carry out the entire sales process of a product" according to Economipedia. In other words: the supply chain a is mix of different activities within an organization in order to convert raw […]
See all articles