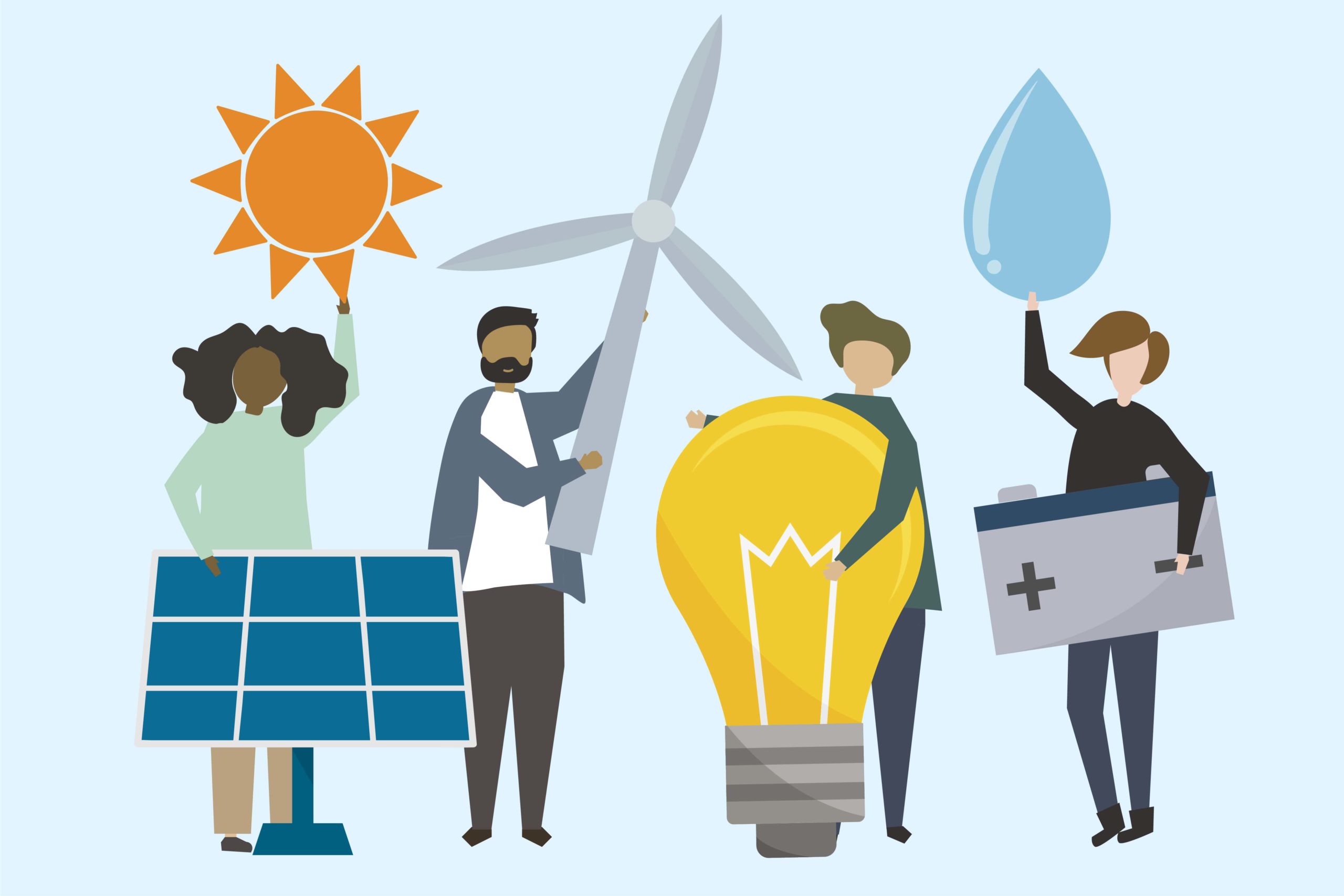 ---
Transportation and energy: renewable sources of energy for transportation in 2020
In quarter 1 2020, global use of renewable energy in all sectors increased by 1.5% relative to quarter 1 2019. Renewable electricity increased by almost 3% mostly because of new wind and solar PV projects. Along with depressed electricity demand, during the Covid-19 pandemic, power grids have managed heightened shares of wind and solar PV. Also, the use of renewable sources of energy in the form of biofuels declined in quarter 1 2020 as consumption of blended fuels for road transport fell. 
Renewable sources
The estimation of total global use of renewable energy is the increment from 1% to 5% in 2020. This is because of the Covid-19 crisis. If recovery is slower, renewable energy would still increase, making these sources the most resilient to the current crisis.
In quarter 1 2020, the renewable industry faced supply chain disruptions. Also, a slowdown in installation activity due to lockdown (Covid-19) measures. Having paused/reduced production because of this in China – which has over 70% of global solar PV module manufacturing – is ramping up production again.
On the other hand, the wind energy supply chain is much more globally interconnected. Some production facilities in Europe, India and US were closed/reduced activity in March.
Biofuel production facilities in Brazil, the European Union and the United States have reduced their outputs as a result of sluggish local and international demand. US ethanol production was down by nearly 50% between February and April.
As demand has fallen, biofuel stocks have grown in different markets, depressing its prices and compromising the profitability of production. Ethanol plants in many countries have gotten into production of much-needed products such as hand sanitizer.
Full estimates for 2020
Renewable electricity generation grows by nearly 5% despite delays from the supply chain and construction caused by the Covid‑19 crisis. Renewables almost reach 30% of electricity supply globally.
Overall, this growth is more sluggish than last year. The output of hydropower remains the largest uncertainty in 2020. This is because it accounts for almost 60% of all renewable generation globally and it is dependent on rainfall and temperature patterns. While solar PV is supposed to increase the fastest.
In 2019, one-fifth of all renewable capacity deployed globally consisted of people and small-to-medium-sized enterprises installing these solar PV panels on their roofs or their business sites. Currently, their installation has stopped/slowed in many countries as lockdown measures prevent access to buildings. 
Annual growth for renewable electricity generation
Wind power: a windy start of the year in many regions and strong capacity additions are expected to give a boost to wind generation in 2020. In China, all wind projects need to be commissioned by the end of 2020 to qualify for feed-in tariff subsidies. In the USA, wind developers are in a similar situation because they are required to ensure operational projects to receive production tax credits. Despite this deadlines, uncertainty remains over capacity growth this year because of probable delays.
Electricity generation for bioenergy: is expected to slow down because of supply chain interruptions and logistical challenges for the delivery of solid biofuels to large-scale power plants in Europe. The impacts on the renewable energy industry could be very large. This is because the regions most affected by the Covid‑19 crisis could see a big reduction in construction projects. The production of renewable electricity mostly depends on the availability of natural resources, as weather is the main determinant for wind, hydropower and solar PV, which together represent about 90% of all renewable electricity generation.
Biofuels: if the pandemic is under control by late in the northern summer, transport demand could rebound allowing a partial recovery of biofuel production. However, full-year biofuel consumption is likely to be lower than in 2019.
You can also take a look at Simplified Logistics: tracking number, shipment and parcels.
You can request a custom quote for your company
Are you looking for a
specific topic?
Comments (0)
There are no comments yet. Be the first!
Leave a comment