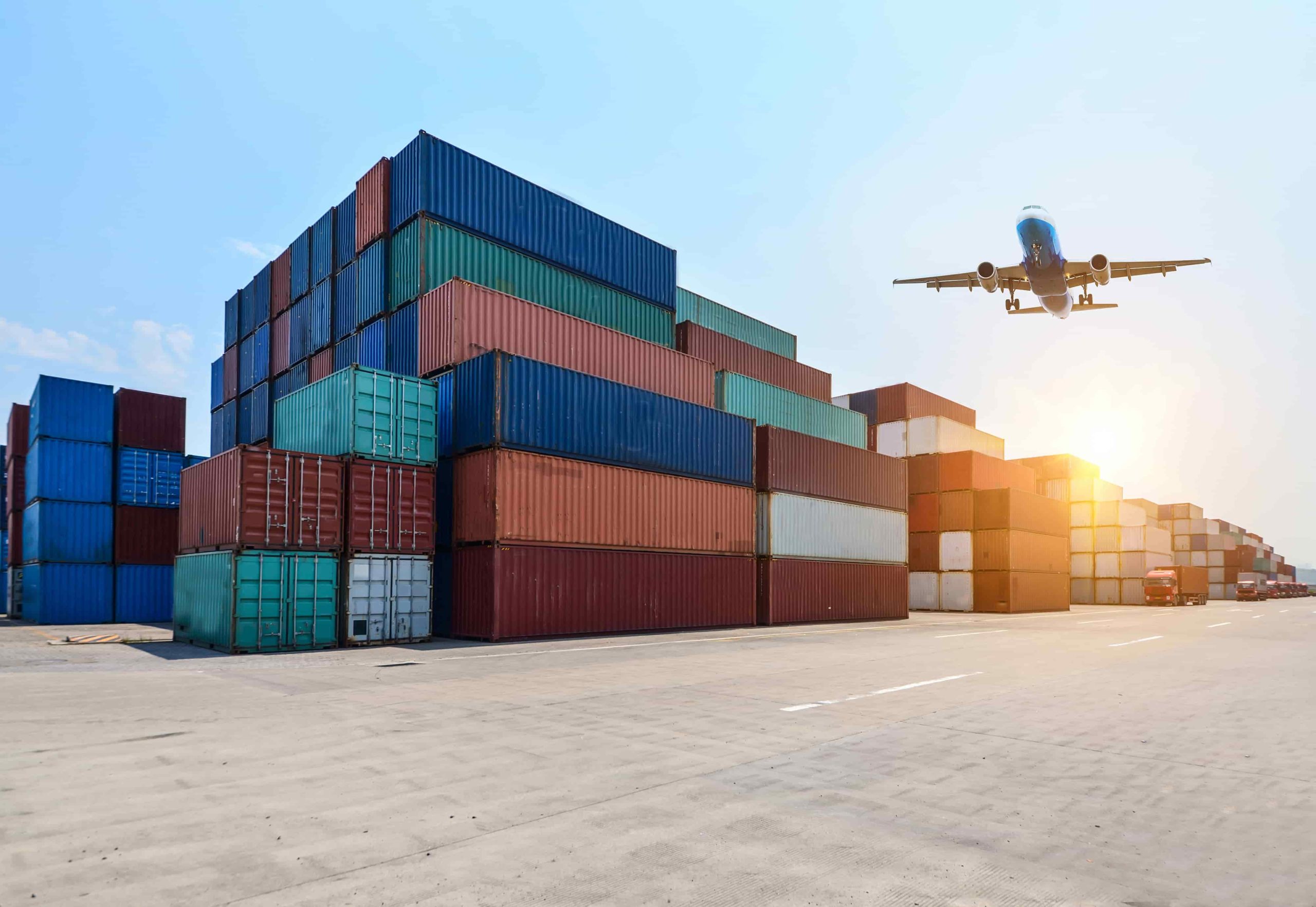 ---
Intermodal transport and multimodal transport: differences
In logistics, transport is characterised by the use of different means to send goods. Whether by sea, air or land, it all depends on the type of cargo. Below we explain the differences between intermodal transport and multimodal transport to find out how each of them can help us when transporting our goods.
Knowing how to choose between one or the other will also depend on the different or specific needs of the client, their knowledge and experience in order to determine which is the most appropriate and efficient type of transport in each case.
What exactly is an intermodal transport?
According to the European Commission: 'Intermodality is the characteristic of the transport system that allows at least two modes to be used in an integrated way in the 'door-to-door' transport chain'. In other words, this means that:
Intermodal transport is a type of transport in which different international modes can be combined. For example: combining the transportation of goods in trains, ships, trucks, among others, in order to arrive to its destiny. However, most maritime transport operations always include land transport such as trains and trucks. This is because the goods are transported from the warehouse or factories to the port to be transported again from the port to another warehouse or factory.
For a transport to be considered as intermodal transport, it is necessary that it meets two basic requirements: the first one is that the goods cannot be separated during the transport route and the second one is that only one transport measure is used, i.e. containers, for example.
Advantages of intermodal transport
Among the advantages of this type of transport are the following:
Each carrier that is in charge of transporting goods must provide its service individually in order to respond to the goods.
Transport costs are always agreed before any service is subtracted.
It is usually quicker because there are fewer inspections due to the fact that the containers are sealed.
They have a greater loading capacity.
Loading and unloading times are shorter.
It is environmentally friendly because they seek to combine the least polluting transports.
Disadvantages of intermodal transport
On the other hand, it is slower because the means of transport is not always chosen.
The infrastructure required is usually more expensive.
The goods must always be packed very well to avoid damage.
This is an additional cost as the goods have to be packed.
Intermodal transport trucks
Differences between intermodal and multimodal transport
Now that we know more about intermodal transport, it will be easier to differentiate between intermodal and multimodal transport. These are two concepts that can be confused if they are not well understood. The main difference between them is above all the number of transport contracts that are used when moving goods and also the number of transport units. In other words:
Multimodal transport uses only one transport contract and several means of transport and units of measure can be combined to transport goods. Whereas intermodal transport uses several transport contracts and a single means of transport, as explained above.
Which type of transport is better?
So, how can we choose between one type of transport and another? Well, it is important to always take into account the opinion of a freight forwarder to know which is the best option in each case, depending on competitiveness, transport times and costs.
This type of worker acts as an intermediary between the sender and the receiver of the goods. In this way, there is a bond of trust between the specialists to negotiate in the best possible way, avoiding complications in international operations.
You can request a custom quote for your company
Are you looking for a
specific topic?
Comments (1)
generic cialis online europe
14 03:29:45 December 2021
Leave a comment