---
Difference between b2b and b2c: e-Commerce
Business-to-Business (B2B) e-Commerce is the business that sells to another business services and/or products in order to sell it to end-users. Whilst Business-to-Consumer (B2C) e-Commerce is the kind of business that sells directly to the end-user without any intermediary involved.
Though they both fall under the eCommerce model, the customer experience they offer are different. And so it is the potential customers that land on the website.
5 Differences between B2B and B2C
So, the first difference to take into consideration is the target audience. From here, we can understand the rest of them. In this case, we'll be talking about: the product details, the call-to-action, the web design, the customer support and the checkout process.
Product details
Since the target audience is different, the difference between B2B and B2C buying behavior is also different. This is why the product details should be taken into consideration.
B2B e-Commerce websites need to focus on things like buying guides, audiovisual material for the products, articles or blogs, and even 24/7 customer support. This is because the purchase process takes more time and they do this in order to make the decision-making process less complex.
Instead, B2C e-Commerce websites need to focus on reviews, ratings, product features and high-resolution images in order to make the decision-making process as spontaneous as possible for the end-user.
Call-to-Action
Both have something in common when it comes to CTA. And that is: the human/emotional connection. You need to tell the client exactly what they want to hear: how is your product going to benefit them.
The difference when it comes to this is that B2B is going to benefit your customer's business. For example, ensuring more productivity from your employees thanks to your product.
Instead, in B2C is going to benefit individual customers. For example, ensuring you'll make your customers' life more secure or even fancy.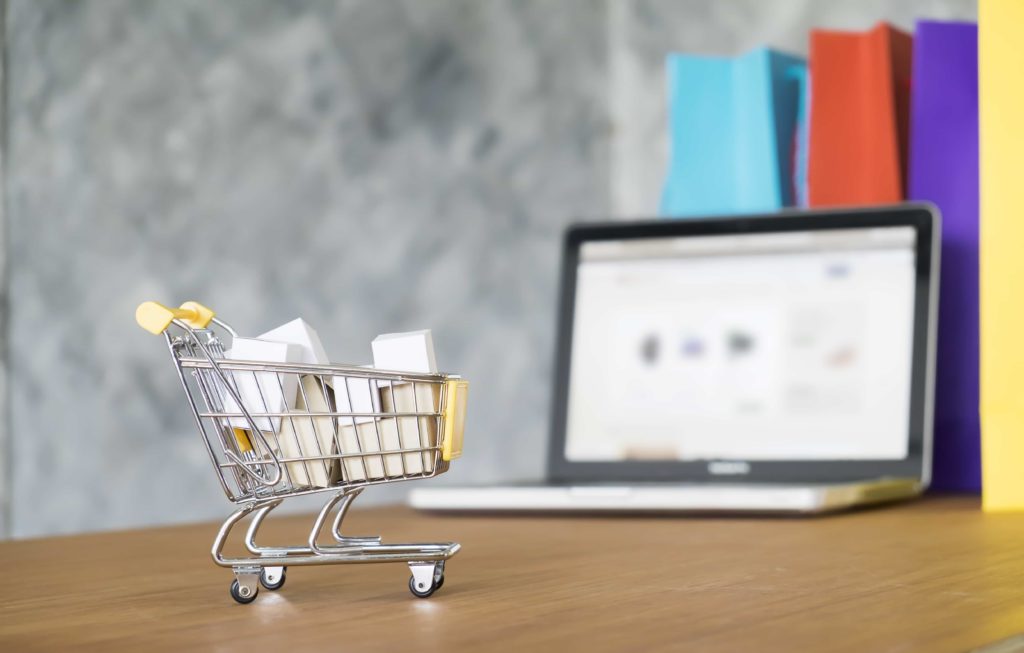 Web design
The ultimate objective of B2B e-Commerce websites is to attract other businesses. So, in order to find aman alliance, as a business you need to find a way to solve the other business issues. This means that the homepage must include informative content, it needs to focus on showing a demo, represent the core features of its products, and also trigger the audience's decision with a "why choose us" section In order to have conversions.
Instead, the features of the B2C homepage should include things such as highlighting sales or discounts, maybe some carousels for different products in order to show their diversity and a lot of click buttons to the pages of each product.
Customer Support
Since B2B e-Commerce websites involve bulk orders. These business models need to provide satisfactory resolutions and invest part of their resources on being well-informed.
These websites must include elements such as:
A 24/7 customer service
Live chats
Video chats
A FAQs page
And even after-sale customer care that handles reorders and/or concerns
Whilst the B2C customer spends less, so the order's volume is very different. Still, customer support is essential for both and amongst the elements that B2C should include are:
A 24/7 customer support
A post-sales system that handles the returns/exchanges
A post-sales system that handles complaints
Or self-service bots that can handle issues through AI
Checkout Process
In a B2C business setup, the user experience should be simple in order for the customer to be able to navigate to the cart and the payment gateway. Therefore, a B2C website checkout should include:
Availability to change the quantity of products from the cart
Availability to add products to the cart
Availability to delete products from the cart
Avoid cart abandonment thanks to an easy payment process
Include all the payment options, such as: credit cards, debit cards, wallets…
Include "Apply Coupon" sections
On the other hand, the elements that B2C checkout pages should include are:
Availability to change the quantity of products from the cart
Availability to add products to the cart
Availability to delete products from the cart
Have an active checkout process thanks to demos, phone calls, and video chats
Include payment options such: credit cards, procurement punchout, credit, ACH payments, cryptocurrencies…
Ano even a one-click reordering system for the future
You can request a custom quote for your company
Are you looking for a
specific topic?
Comments (0)
There are no comments yet. Be the first!
Leave a comment
Latest News
The current day-to-day news about the logistics world with our articles.
Trucks and trailers: logistics
There are different types of trucks and trailers that are used to transport goods from one place to another. There are a few of industries that work with these and logistics is one of the largest industries in the world that transport materials. Trucks and trailers can capacitate different quantities of goods. Even though the needs […]
Logistics Management and its importance
By definition, logistics is a set of methods and procedures necessary and designed to achieve the organization of a company, logistics management, in order to carry out its goals or objectives. We can say that logistics management is a fundamental part to achieve efficiency in the supply of products or merchandise, from its point of […]
Reverse logistics: recycling and sustainable packaging
Industries, nowadays, generate more than 30 tons of waste every year in Spain, according to the National Institute of Statistics (INE). Individuals generate more than 20 tons in the same period of time. This is where reverse logistics comes into play. Reverse logistics is that which facilitates the creation of waste collection channels. These channels […]
Intermodal transport and multimodal transport: differences
In logistics, transport is characterised by the use of different means to send goods. Whether by sea, air or land, it all depends on the type of cargo. Below we explain the differences between intermodal transport and multimodal transport to find out how each of them can help us when transporting our goods. Knowing how […]
Software and new technology in logistics
Today, the environment in which we live is characterised by external competitiveness. From the simplest operation to the approach of strategies within the company, such as suppliers and customers. This means that the development of technology in software has been a fundamental key to be able to optimise these operations and promote automation and new […]
Military logistics: what is it and how does it work?
Military logistics has been part of the history of mankind and has evolved to become a science of application to different processes of the Operational Forces. Many of its theories and applications have been efficiently put into practice in the business world. In this article we will talk about the logistics cycle, the principles of […]
Slotting: warehouse productivity
Slotting is the process of determining the best location of goods within the warehouse. This improves the warehouse productivity. A good slotting strategy is necessary to ensure the efficient installation of goods. For example, decreasing delivery times or more expensive warehouses mean that companies have to optimize the performance of their storage space to remain […]
Freight broker agent: meaning
When it comes to carry freight, there are so many things that could go wrong: delays, damage, miscommunication…A freight broker is the one that facilitates the communication between carriers and shippers, in order for the freight or cargo to arrive safely and on time to its destination. What is a freight broker responsable for? A […]
3 ways a TMS can improve the Supply Chain
Having a reliable software solution nowadays for your transportation management is a must; it is a necessity. Even if many users underestimate the importance of a TMS for their business. A Transportation Management System is an irreplaceable tool that, under the pressure of the pandemic crisis, has been able to reduce the transportation spending in […]
Relationship between logistics and supply chain management
A supply chain covers the production and distribution of goods and services to all types of customers. And, when well executed, both logistics and supply chain management can give companies a competitive advantage and bring value to their customers. Supply chain logistics is the one that coordinates the storage and shipping of goods (and services) […]
Trucks and trailers: logistics
There are different types of trucks and trailers that are used to transport goods from one place to another. There are a few of industries that work with these and logistics is one of the largest industries in the world that transport materials. Trucks and trailers can capacitate different quantities of goods. Even though the needs […]
Logistics Management and its importance
By definition, logistics is a set of methods and procedures necessary and designed to achieve the organization of a company, logistics management, in order to carry out its goals or objectives. We can say that logistics management is a fundamental part to achieve efficiency in the supply of products or merchandise, from its point of […]
See all articles